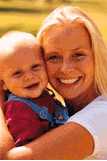 Worklife Services

Need childcare, relocation services or caregiver support? Your worklife concierge helps with the good, the challenging and everything in between.
Find childcare, summer camps and school-age programs
Public, private and specialty school information from kindergarten through college
Resources for adoption, pregnancy, and disabled and aging loved ones
Referrals for house cleaning, lawn maintenance, pet care, and home and auto repair

Worklife Services FAQ
If I can't find help online, how do I speak with a counselor?
Call to explain your situation to an experienced representative who will identify possible solutions and locate providers. A referral packet is sent to you with providers who meet your needs and their availability, with educational materials to assist you with your decision. The representative will follow up to answer any additional questions and provide more referrals if needed.

What types of assistance can Worklife Services provide?

Locating an in-home childcare provider
Finding care for a child or adult with a debilitating disease
Finding an after-school program or summer camp for a child in elementary school
Emergency preparedness and natural disaster recovery
Resources for saving money on everyday items
Self-improvement, from boosting self-esteem to improving time management
Mental and behavioral health assistance including stress and depression resource centers
Workplace issues that impact productivity and organizational goals
Making transportation arrangements for a disabled relative
Understanding what Medicare, Medicaid or private insurance covers for an elderly relative's care and identifying programs that are available at little or no cost
Understanding the costs of various living arrangements if an elder adult can no longer live independently at home